About Us
MEMBER MELBOURNE HOTLINE
(over 400 wreckers in Victoria)

Japart Import Wreckers is a family business with over 20 years experience in late model high tech vehicles and also performance and mechanical repairs.

We specialise in late model vehicles and diagnostics and low compliance vehicles.

If you are concerned about your car Japart can assist you as we stock a great range of parts, panels and accessories to suit your vehicle; from family cars, right through to performance vehicles. If safely is your concern, we can assist with getting your vehicle ready for RWC and other mechanical repairs.
Call us now for the best used parts at the most competitive prices!
Contact Us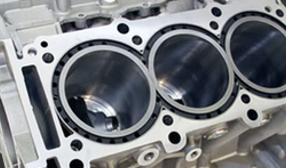 Our Parts

If we haven't got it, we will try our hardest to find it for you.
We have a huge range of new, used, reconditioned and after-market parts that we can deliver Australia wide.

At Japart Import Wreckers we take great pride in providing our customers with whatever they need for their vehicles.

WE SUPPLY PARTS AUSTRALIA WIDE!

Warranty provided on all our parts for your peace of mind.
Ask Us Today!
Our Services

We provide reliable repairs and other services, such as:

* Quality Mechanical Service and Repairs, from
minor to major instalments.
* Professional advice at competitive prices
* Defect removals
* Parts fitted on site if required
* Crash repairs
* Towing available
* Delivery within Melbourne Metro area
* Parts shipped nationally
* Credit card/EFT facility available
Search Our Stock
Sell Your Car!
We buy registered, unregisted and damaged, undamaged vehicles
Click Here!